HTMLMatch - the Professional's web page comparison tool
JafSoft Limited is proud to be affiliated with HTMLMatch one of a number of quality comparison utilities created by Salty Brine Software, not least because it incorporates our own Detagger software to help it separate code from content
The software was voted "Best Web Enhancement" in 2005
HTMLMatch is an HTML web page comparison tool. Using HTMLMatch you can compare web pages on your hard drive with those online, and view differences side-by-side at the same time. Differences are clearly shown with colour highlighting and you can adjust the level of differences you want to see (Line level, Word level or Character level).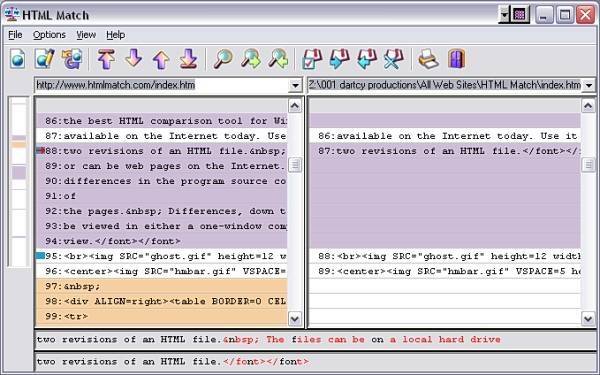 See differences side by side
HTMLMatch is intelligent to understand the differences in coding, content and presentation, so you can compare the source code, visual aspects or text content only should you wish. Where differences are found HTMLMatch can launch your preferred HTML editor to optimise your work flow in making updates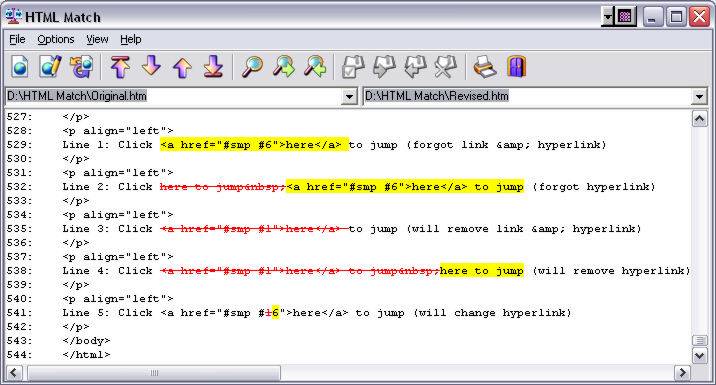 See differences in the source code
You can choose to ignore white space or differences in case, allowing you to concentrate on only those differences that visually impact on your page's appearance and which are important and of consequence.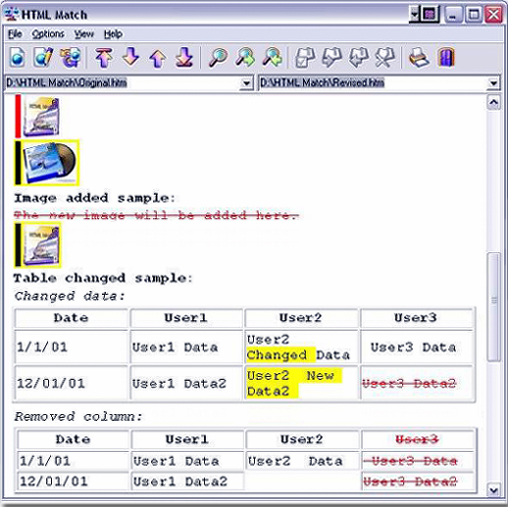 See differences visually as they appear in a browser
For the power user, HTMLMatch can be run from a command line (with differences saved to a file) and run in batch to allow difference detaction to become part of your automated web site update procedures.
Prices for HTMLMatch start at $27.95 for a single user copy, with multi-user and site licenses available at reduced peruser costs