Starmount - supplier of CD / DVD Duplicators & Hard Drive Duplicators
JafSoft Limited is proud to be affiliated with Starmount Limited.
Starmount have been established since Feb 1996 and have had a presence on the Internet ever since.
They distribute a range of CD duplicators, DVD duplicators and Hard Disc duplicators. These duplicators are available in various forms.
as bare duplication controllers
as duplicator kits
as fully-built duplicator systems
Starmount have an extensive range of ready-to-use CD duplicator and DVD duplicator systems. They also supply CD, DVD and HDD drives. All the drives they supply are compatible with their duplicators and External Storage Enclosure range
DVD duplicators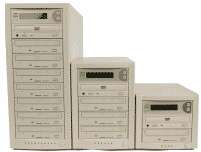 Starmount's range of DVD duplicators are capable of copying most DVD and CD Formats, including DVD-R, DVD+R, DVD+R Dual layer, DVD-RW, DVD+RW, CD-R and CD-RW.
They also offer a variety of
DVD duplicator copy controllers
optimised DVD / CD duplicator kits
"out of the box" fully built, tested and optimised DVD Duplicators.
You can choose from a range of 1 to 1 DVD Copiers through to our Multi-Target 1 to 9 DVD Copier towers which will give you the power to copy from CD to CD easily or from an image on a hard disc to CD on certain models.
CD duplicators
Stramount supply various Standalone CD Duplicator systems. Their range of CD duplicators are capable of copying most CD Formats and data including CD-R,CD-RW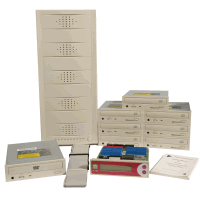 You can choose from a range of 1 to 1 CD Duplicators through to our Multi-Target 1 to 9 CD Copier towers
Supplier of Wytron International duplicators

Starmount are Wytron's only official UK distributor and supply market leading products backed by expert knowledge.