Convert text to HTML web pages with AscToHTM
AscToHTM is a tool that lets you automatically convert your text to HTML web pages, allowing you to quickly post newsletters, tables and other documents online.
The software has a powerful text analysis engine, that allows it to recognize the structure of your document and faithfully reproduce it in HTML format. The software recognizes headings, bulleted lists, emphasis, tables, code samples and ASCII art in the original document. Where tables are detected in the original text it generates full HTML tables. It can add hyperlinks to section numbers, URLs, email addresses, newsgroups and to user-specified keywords. It can generate a hyperlinked contents list whilst converting each text file to HTML and add Title, colours, standard HTML headers and footers, and style sheets to each page generated.
You can see some some example conversions.
The software comes with an extensive help file and HTML documentation (which it converted from txt to html itself, naturally). You can read and download a copy of this on-line documentation here.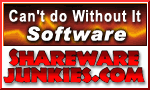 The program is available for Windows 95/98/Me/NT/2000/XP and OpenVMS. It is a great time saver for novice and expert alike, and has been awarded several 5 stars reviews (see the reviews of AscToHTM and its awards).
The Windows version supports wildcards, but registered users can also get a console version that can be run from the command line and is better suited to batch conversions. An API version may interest software developers who want to incorporate AscToHTM's ability to create web pages into their own applications.
NOTE: This utility does not convert Word documents to HTML, it only converts plain ASCII text (.txt) files
NOTE: If you're looking for a HTML-to-Text converter take a look at our Detagger utility
Download, Registration and Pricing
The current version is 5.0, released in November 2004 and costs $30(US) for a single user license. Download and purchase links are listed in the menu on the right of this page.
Site and API licenses are available under separate license. Contact info@jafsoft.com for details.


Buy with confidence with our 30-day no-risk money-back guarantee!


If you experience problems downloading from this site contact the author.


Developer's interested in the API version can download an evaluation version (1.7Mb) to try it out for free. The API comes as a library that can be called from C/C++ programs, and a DLL that can be invoked form Visual Basic and Java programs. The demonstration package includes sample programs.


You can also download evaluation copies of the console version that is better suited for use in batch processing and automated conversions when you are converting multiple files to HTML at the same time.
Awards and reviews
You can read the reviews of AscToHTM and see the many awards AscToHTM has won. The software has received numerous 5-star ratings. Here is a taste of some of the reviews:-
PC Magazine
"In our tests, AscToHTM usually produced better-looking output
than Microsoft Word's AutoFormat feature"

WebAttack
"The best text to HTML converter I've seen"

Virtual Promote
"I tested over 25 different programs looking for the best text-to-html converter.
This was the best I found"

Christian Computing magazine
"If I were still creating web pages for a living I would quit.
No one would want to pay me to do something as easy as AscToHTM makes it"

Webmaster Resources
"The best text to HTML converter currently available. It has more options
than you can shake a stick at, and is a big time saver if you want to put
newsletter archives online"

Lockergnome
If you start using this app to convert your text, you'll be hooked.
The time AscToHTM saves is priceless.

Shareware Update
AscToHTM is sort of the Goldilocks of these converters: not too simple, not too complex, but just right"

Don Watkins at PCNet online
Here's a program that does what it claims, virtually perfect conversions every time. Forget Word's format to HTML feature and for that matter forget all the other text to HTML converters, they simply don't hold a candle to AscToHTM
You can also read some user testimonials, all of which are unsolicited.
More information
If you wish any other information contact the author.